LS Gyre Levelling System
INSTALLATION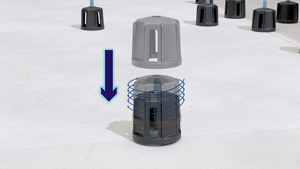 AUTOMATIC THREADING
Peygran's patented automatic threading system provides the fastest installation on the market. Simply place the bell on the screw and it slides along the entire thread to its final position.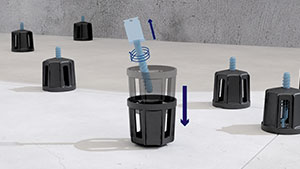 RAPID UNSCREWING
Unscrewing is just as easy as screwing in. The bell has a system that allows you to remove the remains of the screw with a single touch.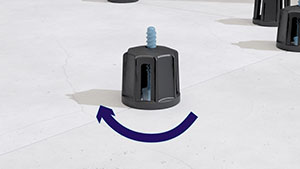 ONE SINGLE TIGHTENING
Once the thread is in position, all you have to do is give it one final tightening: with a simple twist of the wrist, the installation is perfectly level.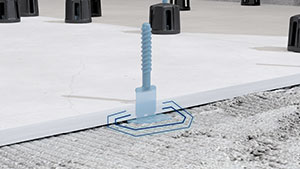 MINIMAL BASE
The Gyre Clip base has a reduced thickness to facilitate placing it under the tiles. The 0.6 mm reduction means that the tile does not need to be separated from the glue to insert the clip.